Follow our Facebook event page, and stay tuned for more updates!
Breakout Session I
What Can History Teach US about the Use of Cultural Art and Imagery in Resistance Movements?
Room | UC 103AB
Time | 10:50AM
Together we will explore the history of civil rights activism in the United States and the role of art, artistic imagery, and culture in those movements. How have activists in the past used their culture to promote their movement? What images and artistic forms have worked to empower their resistance and promote awareness? What does history teach us are some of the pitfalls of using cultural images? In many ways cultural expression can help define identity, create unity, and promote a message. Exploring the history of imagery in resistance movements will allow participants to contemplate their own activism within the context of their particular cultural expressions and identity with the goal of nurturing creativity to produce art and images relevant to their own organizing and activism.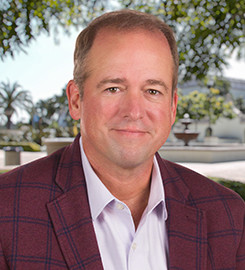 David Miller, Ph.D. | Dept. of History, University of San Diego
David Miller teaches United States history at the University of San Diego. He believes in teaching history with a purpose: to educate, elevate, and activate. He has been with USD since 2005, offering courses on the history of race and ethnicity, immigration, and the Civil War and Reconstruction. David also serves as the assistant book review editor for the Journal of San Diego History. He received his Ph.D. from the University of California, San Diego in 2007. His research focus is the social and cultural history of the nineteenth-century United States.
Isang Bagsak — La Lucha Sigue. Solidarity Forever.
Room | UC 107
Time | 10:50 AM
What do "Isang Bagsak" and "La Lucha Sigue" mean? Isang Bagsak translates from Tagalog to "One Down, One Fall," and La Lucha Sigue translates from Spanish to "The Struggle Continues". Together, they symbolize the spirit of solidarity between the Filipinx and Mexican-American/Chicanx communities during the Delano Grape Strike. The Delano Grape Strike began fifty-one years ago on September 8, 1965. It became a movement that would create the United Farm Workers, bringing together Filipinx and Mexican-American/Chicanx farm workers to join as one and fight in the name of social justice. Learn how UniPro San Diego and multiple organizations came together to create this collaborative event of Filipinx and Mexican-American/Chicanx solidarity and why this event is important in our Untold Filipinx AMERICAN history.
UniPro (Pilipino American Unity for Progress) San Diego | Alicia Ricafrente, Anthony DeGuzman, Jordan Legaspi
Pilipino American Unity for Progress (UniPro) is a New York City-based 501(c)(3) nonprofit organization that envisions a world with a unified Filipino American voice. Founded in 2009, UniPro's mission is to engage Filipino Americans through collaboration, advocacy, and leadership development. It seeks to transform Filipino students & young professionals into community leaders through its various programs, which incorporate professional development, history, and policy through the lens of the Filipino experience.The organization allows Filipino Americans the opportunity to explore their place in the community in the hope of owning their niche.
#FUSOKnowThySelfie
Room | UC 128
Time | 10:50 AM
Social Media. Mass Media. It's the first thing we encounter when we wake up and it most likely is the last thing we see before we go to bed. It is all around us. It is the window to the world around us. And it is also a mirror of ourselves. But how many times do we look at social media in any other way? Propaganda agendas? Stereotypes? The way we choose to live? The identities we choose to embrace and create? Join us as KAMPers lead an interactive dialogue about what roles media play in the formation of our personal and social identities.

Kuya Ate Mentorship Program (KAMP) of San Diego | Marc Pescadera, Eddie Bernardo, Heidi Dotimas, Alfredo Leano, John Camero
The Kuya Ate Mentorship Program (KAMP) started informally in 2007 as a group of college and recently graduated college students who shared a common vision: to forge relationships with younger Filipin@ American youth in San Diego county in order to build critical knowledge about our identity, history and culture. Initially designed as a series of sala talks, or open discussions in our living rooms, the founders of what was soon to be called KAMP realized that many of the youth we wanted to reach out to had no basic knowledge of Filipino American studies and history. KAMP was officially born when we began to form partnerships with local Filipino language teachers and came to their classrooms once a month to supplement language learning with critical explorations of our identity, history and culture.
Breakout Session II
Leadership is Dead: SILO
Room | UC 103AB
Time | 1:15 PM
Leadership is dead…and we have killed it. More like, we ignored it and refuse to adapt. This refusal has caused a loop in recycling old outdated leadership practices that's more detrimental than progressive. Learn how the Filipino-American student activism has rich history that are too familiar but yet forgotten and what type of leadership and infrastructure is needed to break the loop and move the next generation forward.
Julius Alejandro | Emerging Leaders Institute of San Diego
Julius has over ten years of experience in grassroots organizing and the nonprofit sector, where he strives for innovative approaches to solving social issues and finding ways people and organizations can share best practices and work together for the greater good. Active in the Asian Pacific Islander community, startup ecosystem, and social service circles, his passion is serving the underrepresented young adult population in accessing education, community service, and career paths. Julius received his master's in organizational leadership from National University and bachelor's degree in sociology from San Diego State University.
The New Filipina: Redefining Ourselves as Changemakers
Room | UC 107
Time | 1:15 PM
What does it mean to be Filipina? How do we as overseas Filipinas see ourselves as similar or different to the image of the "traditional Filipina woman?" Through this interactive workshop, participants will explore these questions and discuss what it means to be "The New Filipina." We will learn about revolutionary Filipina women from the past and present who defend(ed) the rights of the marginalized and oppressed in the Philippines and the ways in which Filipina women can continue to use their voices to call for justice.
GABRIELA Los Angeles | Gabrielle Sibal, Megan Foronda
GABRIELA LA is a grassroots organization serving Filipinas in the Los Angeles community to address the rights and welfare of women through education, organizing, campaigns, and cultural work. We strive to build a mass movement recognizing that the problems Filipina women face are linked to the root problems of the Philippines.
A Piece of My Heart: Migration Stories
Room | UC 128
Time | 1:15 PM
We will explore the migration history of our people that helps define and shape our experiences and identity. Knowledge of our history truly provides a window into the knowledge of ourselves, and the spirit of resistance and resilience that we have carried with us for centuries. From our Manongs of the 1930's to the teachers of today, Filipinos leave their homeland by the droves, up to 6,000 per day, for economic survival. Learn from each other, your shared experiences of your personal migration story, how that has shaped your experience, your families experience and how you define your identity as a Filipino living in America.

Anakbayan San Diego | Kim Paule, Maridel Andrada, Aundrey Jones, Armand Gutierrez, Shanika Lazo
Maridel Andrada obtained a BA in Spanish from UC Irvine in 2006 where she was active in Kababayan. She was inspired to study in the Philippines during the summer shortly after graduation. Upon returning home to San Diego, she was inspired to continue learning about the concrete conditions in the Philippines and how to address them. She has been an Anakbayan San Diego member since its formation in 2007. Currently, she serves as the Interim Educational Officer for ABSD and the ABSD representative in the Bayan-USA National Council and its Southern California Regional Council.
Kim Paule attained a Bachelor's Degree in Human Development with an emphasis in counseling services from Cal State San Marcos and currently works at an after school program that implements Kung Fu philosophy. She worked with various community organizations the last 4 years that advocates for Fil-Am history, culture and identity. While also organizing; bringing awareness of the struggles youth and students go through abroad in the Philippines and here in the US through campaigns/issues such as: Student Debt, Education is a Human Right, and Climate Change.
Learn about our Keynote Speakers!